AFFORDABLE GARAGE DOOR REPAIR IN SAN ANTONIO
Next Doors Repair – San Antonio Best Garage Door Repair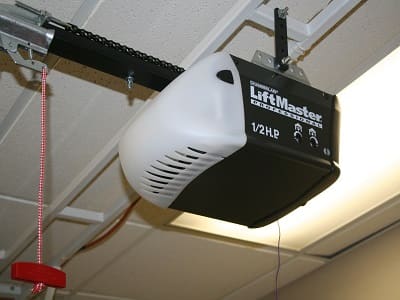 Openers
We expert in all the garage door openers drive type: belt, screw, chain and direct, from the best manufactures on the market: Liftmaster, Chamberlain, Craftsman and more.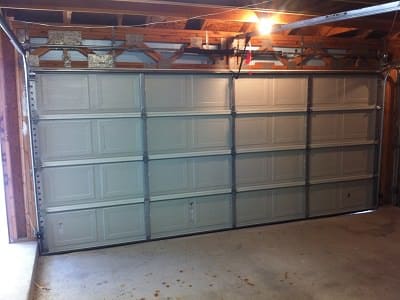 Installation
We specialise in all kinds of commercial and residential garage door installation services, ranging from installation of doors and panels to installation of other brand new parts.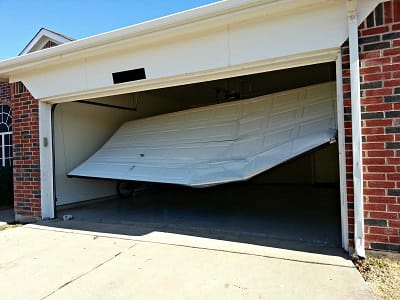 Repair
Our team is a group of specialists that provide 24 hour emergency garage door repair service. Due to the dedication and professionalism, we have created a loyal following with our clients.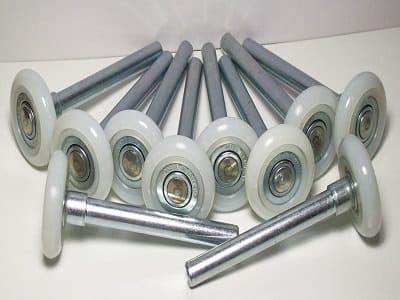 Rollers
Worn garage rollers can cause a lot of troubles to the your garage door functionality. Don't waste the time and call today to get a brand new OEM rollers.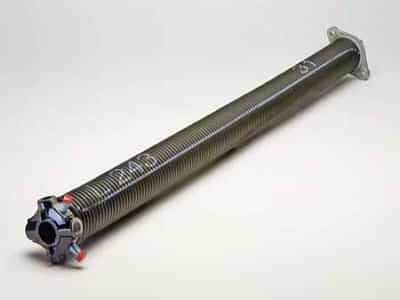 Springs
A garage door springs is a very integral part of the your garage door and if it breaks then the repair becomes very difficult to be done. We change your spring to a new one.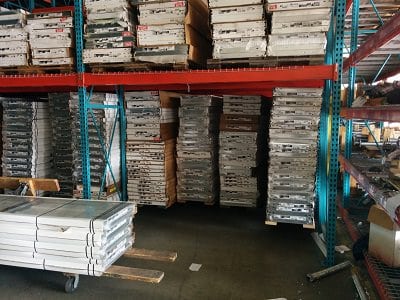 Maintenance
A lot of the parts and even the door itself will get worn down and eventually get spoiled. To avoid this, maintenance services should be done on a regular basis.
The Essential Garage Door
Many people may not realize it or may even take it for granted, but the biggest mechanized equipment in your home is actually the garage door. The garage door is an essential part of your home, but it is taken for granted and often receives a lot of abuse because of constant use.  The garage door is used several times a day, every single day. Most of than not, it is used more than your front door. These multiple uses include being the main entry and exit points and being the utility and delivery door.  Therefore it is extremely important that the garage door is secure since it is an entry point inside the home.  Even the garage holds valuable possessions such as vehicles, some lawn and garden equipment, and other home appliances.  Since the security of belongings is of utmost importance, the garage door needs to be properly closed and locked. This is especially important during the night and when the family is not home. In the San Antonio area, Next Door Garage Door Repair is a dependable company that provides and installs garage doors.
The garage door opener is one of the most important parts of the garage door.  This essential tool is what homeowners use to control garage doors San Antonio. There are many types and brands of garage door openers being sold today.  One common thing that these garage doors have is that it is usually an electromechanical device.  The most usual opener type has a motor that is mounted on top, and this electrical motor usually drives a chain or belt. The chain or belt acts as a lifting device. Many garage door openers have intricate parts and come with other accessories such as keyless entry pads and remote controls.
Choosing the Right Garage Door Repair Services
Since the garage door is an important part of the house, it is also essential to properly maintain it in order to make it work properly. It needs periodic maintenance to prevent future breakdowns and for a smooth operation.  However, if the garage door or any part of it already needs to be repaired, there are several factors to consider before hiring a garage door repair San Antonio service. Important factors are dependability and reliability, professional service and expertise, and reasonable fees. Looking for an ideal repair service need not be challenging, especially if homeowners already know what they are looking for. Some of the best things to know about garage door repair services are if a qualified and trained professional will be doing the work and if the cost of the repair and service is within budget.
In the same way, a garage door opener, one major part of a garage door, has many intricate parts, aside from the door itself being large and heavy. Many recently-manufactured garage door openers are already smartphone-enabled. With all these components working together, along with the addition of remote control accessories and wireless keyless systems, having any of these break-down at one point could be very stressful indeed. There are plenty of reasons why our garage doors fail to function.  It could be a broken spring, misalignment or its electronic parts malfunctioning. When the garage door or any of its components need to be fixed, it needs to be repaired by a professional who is an expert on how garage doors work.
• Call Now • (210) 405-2669 • Fast Service •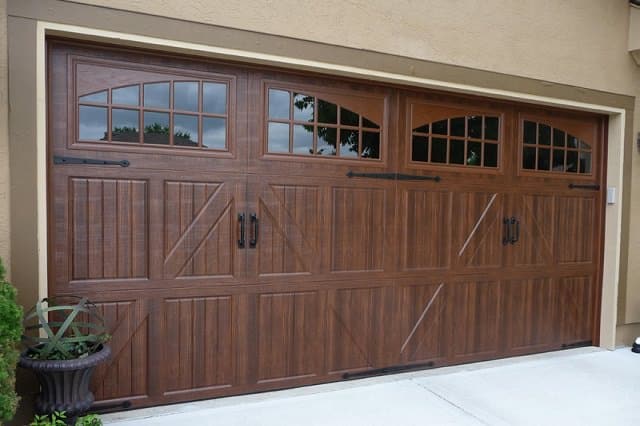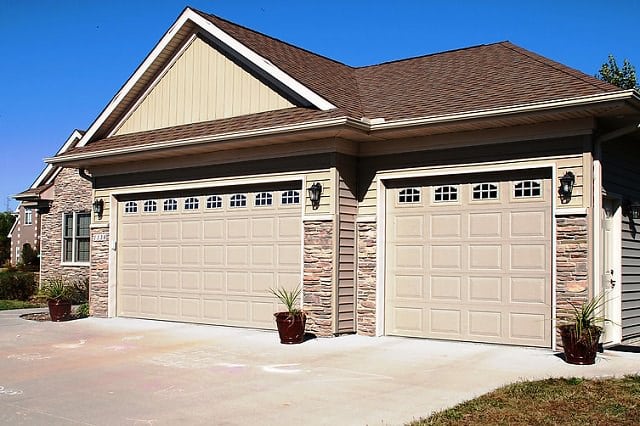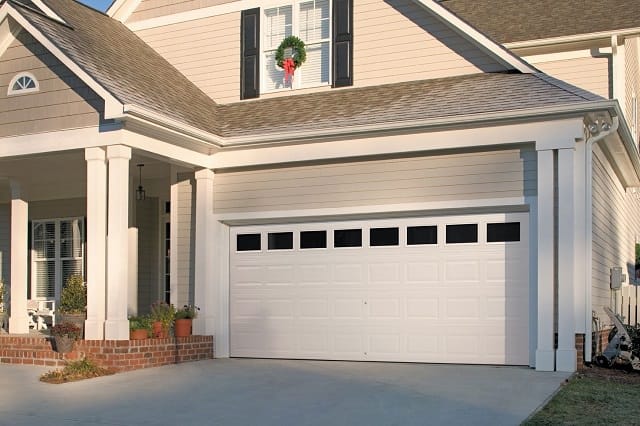 • Integrity • Quality • Service • Technology • Value • Leadership •
Garage Door Repair in San Antonio
There are qualified and trained garage door repair San Antonio professionals within the vicinity of San Antonio, Texas. With their expertise and experience, stressed out garage door owners need not be worried anymore.  When it comes to fixing garage doors, the team of experts from Next Door Garage Door Repair is available to help customers and assist them in any way they can. Many homeowners will attempt to troubleshoot at first, and this is good.  First, scrutinize the problem more closely.  Next, pull the emergency release cord.  After that, check if the door is operating smoothly.  If the door is operating smoothly, the issue might not be with the garage door opener but with the tracks or roller. Lastly, a temporary solution might be implemented to avoid further damage. After all troubleshooting measures, it is still advisable to leave the diagnosis, repair, needed installation and maintenance to professionals. A technician should be able to identify the cause of the issue and present solutions to the owner.
Garage doors San Antonio get a lot of abuse each day as it is opened and closed more often than any other door in the house, even much more than the house's front door. It is a huge inconvenience if they do not work properly, especially for a busy family.  Many important activities and errands will be affected. Proper maintenance and tests are all ways of making sure that garage doors don't malfunction or break down.  However, there are situations that are unavoidable when they do need to be fixed. Despite our best preventive measures, emergencies still happen.
The Cost of Garage Door Repair Services
Expert technicians from Next Door are trained professionals who are able to analyze, name the cause of the garage door problem, and propose several ways to resolve the problem.  They should be able to clearly explain the solution or even several alternative solutions to the owner. The owner should understand the situation and should decide what one solution would work best, if there are many choices available.  If there is only one solution, the owner should give the go-signal before actual work is done on the device. It is of utmost importance to have a trusted garage door company that will take care of the situation and provide solutions to the problem, with knowledgeable and efficient staff.
The cost of services need not be a cause of worry.  This company offers reasonable, budget-friendly prices.  They are very upfront about the costs of their services and labor and will inform the owner if certain parts need to be purchased and replaced.  There are established ties with reputable suppliers who give the best price for replacement parts. All the cost of services offered is discussed with customers.  Usually, the price already includes labor, cost of parts and services, service, transportation costs, and incidental charges.  The complete breakdown will be shown to the customer.  For the price that customers pay, the premium service offered by Next Door Garage Door Repair is really value-for-money.  Many satisfied customers will attest to this, and these customers are very glad to spread the word and recommend the company to their friends and family.
Residential & Commercial
Aluminum Full-View Door

All-Steel Sandwich Carriage House Door

Pre-Finished Steel Carriage House Doors

Craftmaster Overhead Doors

Raised Panel /Flush Sandwich Door

Custom Garage Door

Garage Door Selection

New Installation

Overhead Doors

Commercial Garage Door

Residential Garage Door

Sectional Garage Door

Roller Shutter Door

Side hinged

Silvelox
Garage Door Repair
Broken Springs

Rollers

Cables

Hinges

Re-Alingment & Balancing

Sensor Adjustment

Overhead Repair

Panels Selection / Replacement

Maintenance And Inspection

Off Track Repair

Weather Seal Change

Torsion Springs

Emergency Services

Garage Door Repair

New Parts Selling
Garage Door Openers
Repair

Battery

Remotes

Remotes Programming

Maintenance

Brands

Liftmaster

Chamberlain

Craftsman

More

Drive
New Braunfels

Schertz

Seguin

Boerne

Canyon City

Cibolo

Spring Branch

Leon Valley

Live Oak

Timberwood Park
Universal City

Alamo Height

Bulverde

Stockdale

Floresville

Helotes

Hondo

Kirby

Lackland AFB

Lakehills
Pleasanton

Selma

Terrel Hills

Windcrest

Balcones Height

Castle Hills

Castroville

Charlotte

China Grove

Comfort
Cross Mountain

Devine

Elmendorf

Fischer

Atascosa

Adkins

Bandera

St. Hedwig

Poteet

Marion
78201, 78202, 78203, 78204, 78205, 78206, 78207, 78208, 78209, 78210, 78211, 78212, 78213, 78214, 78215, 78216, 78217, 78218, 78219, 78220, 78221, 78222, 78223, 78224, 78225, 78226, 78227, 78228, 78229, 78230, 78231, 78232, 78233, 78235, 78237, 78238, 78239, 78240, 78241, 78242, 78243, 78244, 78245, 78246, 78247, 78248, 78249, 78250, 78251, 78252, 78253, 78254, 78255, 78256, 78257, 78258, 78259, 78260, 78261, 78263, 78264, 78265, 78266, 78268, 78269, 78270, 78278, 78279, 78280, 78283, 78284, 78285, 78288, 78289, 78291, 78292, 78293, 78294, 78295, 78296, 78297, 78298, 78299
About Our Business
Next Garage Door Repair offers installation, sales, repair and service to all commercial and residential garage doors. Our services In San Antonio include the overhead doors, broken or rusted springs, and openers. Garage door problems will never be your problem. With our highly skilled experts, we are very much pleased and welcome your calls.
Low Prices
We provide the lowest prices at the nearly Area
Emergency Service
We provide 24 hour emergency services
Quick Arrival
We arrive within 20 min to your place
Excellent Ratings
We ensure that you will be satisfied
Experienced Crew
Our crew is carefully selected, for best result
Licensed & Insured
We are US licensed & Insured company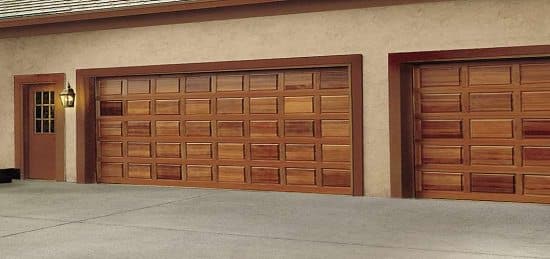 Who we are
Next started in the early 2000's providing simple repair jobs to the community. We are a family- owned business who grew every year, thanks to the unending trust from our loyal customers. Spark is open 24/7 to accommodate all service requests as much as possible. We assure everyone that our services are 100% high standard guaranteed. We have the team, the supplies, the machinery, and the passion to serve not only the people of San Antonio, but everyone who needs our assistance with their garage doors.