Garage Door Springs
Garage Door Springs Service By Next Door Garage Door Repair San Antonio TX
Your Incomparable Garage Door Spring Repair Provider
Ever since Garage Doors San Antonio Texas joined the competitive business of the garage door industry, the company has served commercial, industrial, and residential customers with the highest standard of garage door repairs and replacements from garage door springs, openers, and rollers. The company also offers services for garage door parts, overhead garage door repair services, and garage door maintenance. For a reliable and prompt service, Next Door Garage Door Repair has a fleet of well-equipped trucks that are available once needed. With its 24- hour service, we can resolve any garage door problem. We replace and repair every overhead garage door of every description and make, whether it was sold by us or not. If you want a new residential, commercial, or industrial overhead garage door, an opener, a quality roller, or simply a repair of your old parts, contact our service operator and we will directly address your concerns.
Here is a list of the garage door spring, opener, and roller services provided by our company: fixing the broken garage door springs, repairing the broken garage door cable, fixing the safety sensor of your garage door, providing a garage keypad configuration, replacing a panel, upgrading the garage door opener, installing or purchasing a new garage door, conducting an annual garage door maintenance and tune-up, aligning the garage doors, and replacing the old garage door. When you need a garage door spring repair, it is imperative that you should contact the nearest service provider in your area to defray additional travel expenses.
Guidelines in Dealing with Garage Door Springs
Garage door springs can be disrupted for several reasons depending on the circumstances. For instance, wear and tear or extreme cold and heat can pressure the springs to reach its breaking point. Whatever the circumstances may be, a rusted and broken torsion spring can make your garage door inoperable. Your garage doors will be rendered useless and can no longer be opened or closed when the spring is broken. Thus, it is important that you should step away from your doors until an expert can assess the possible outcomes caused by your broken garage door springs. Not all kinds of garage door springs use torsion springs. However, it still has a purpose and once it has been over-used, it would tend to cause harm if not properly handled.
Bear in mind that torsion springs are full of tension. Although torsion springs are potentially dangerous, it still has an important role in the opening and closing of your garage doors. The springs direct its energy via the cables and to the lowest part of your garage door. The tension is very perilous in the management of the garage door's weight. Hence, consider the following symptoms of broken garage door springs. It would seem that the garage door is heavier than usual. There is also a visual space in your garage door springs, and it normally creates an annoying and loud noise everytime you try open and close your doors. Once you experience this problem, it is highly recommended that you contact us so that we can assist you during the process.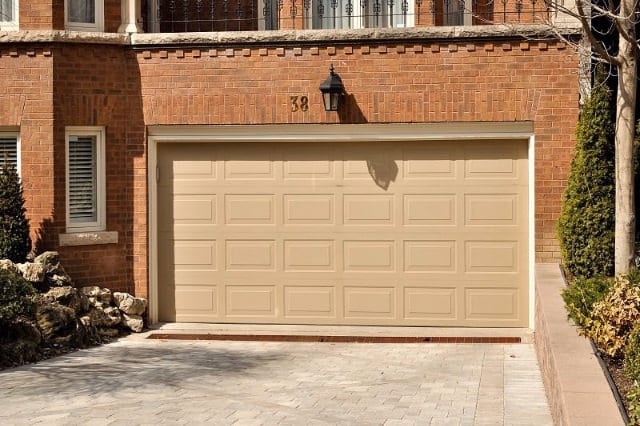 Garage Door Spring Repair and Replacement
Garage door spring repair and replacement can answer almost any problem when it comes to your garage door. There are times when you can conduct your own repair and replacement. However, the company, just like any other companies, advises you to consult a professional first before performing such repair or replacement. Although it may save you a great deal of money, you will only spend more if you caught yourself experiencing an injury due to the mishandling of tools and other parts. First, you should measure the current garage door torsion spring. Measuring the current garage door springs will help you in determining the right size of the spring to be replaced. It will take about three to four minutes. Removal of the springs is no longer necessary. Also, you do not have to loosen the tension springs just to measure it. Since the springs are somehow built to be flexible, you don't need to get the exact torsion spring measurement.
Second, order your springs from home stores. Our company also offers spring parts. There are also home stores that offer a bundle kit. Most garage door experts would recommend that you purchase a bundle kit since it is the finest value you can get. It includes two torsion springs and the other materials you need to replace the current springs. Third, fix your door based on the guidelines provided in the bundle kit. Keep the suggestions and guidelines of professionals in mind. Follow the steps one by one. Improper handling of garage doors can lead to injuries.
Garage Door Springs – Things You Must Know
Torsion springs should never be repaired or adjusted by anyone who is not properly equipped with safety materials. You should be trained or at least have knowledge of the procedure to perform this task. Spring repairs and replacements are hazardous since these are parts of your garage doors that normally encounter extreme tension when used. Without the proper training and tools, your garage doors can be damaged and can possibly cause injuries. Make it a point to give your safety the top priority by consulting garage door experts to avoid further expenses and possible injuries.
All garage doors have a limited lifespan since it normally undergoes extreme tension. The following are the life expectancies of your garage door springs depending on its usage. For springs used twice in a day, it will have 14 years of life expectancy, seven years if used four times daily, five years if used six times daily, and three years if used eight times daily. Keep in mind that once your garage door springs reach the end of its life, it is important that you contact Next Door Garage Door Repair so that our experts can assess the outcome of the worn-out torsion springs.